David Danhoff
MS/HS Principal
ddanhoff@se-tigers.com
Jennifer Scott
Assistant Administrator
jscott@se-tigers.com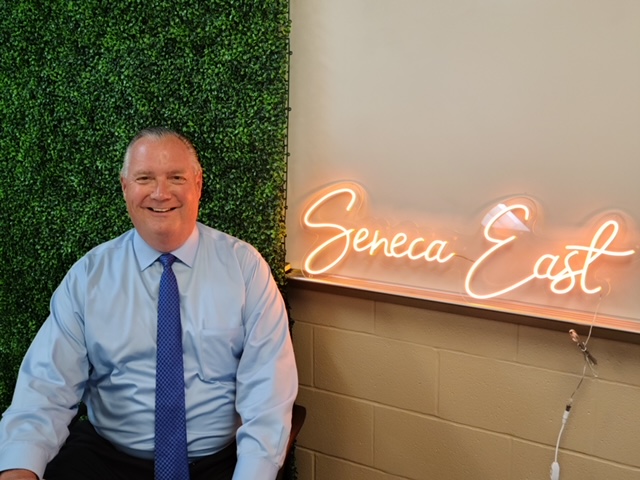 Welcome back to the 2023-2024 school year. We are so excited to begin the year and are looking forward to a very successful year. Last year, our first together, was one of growth and becoming familiar with our expectations for you as a student. We had a great year with many promising athletic events, concerts, a wonderful musical, dances, field trips and class trips to Washington, DC, Gettysburg, and a Caribbean Cruise.
Not only did we have an outstanding year with events, we also tested very well on our state-mandated tests and led the area and state in many categories. This is a tribute to our outstanding student body, our families that raise these great kids and to our outstanding teaching and support staffs' that continue to excel each and every day.
We continue to work each day to improve in all areas of our operation. We are always seeking ways to improve and our areas of focus deal with kindness, empathy, and treating each other with respect and dignity. We also want to focus on curtailing vaping in our schools as this is a nationwide problem for students who are middle to high school in age. We are spending time educating them on the short and long term effects of vaping and hopefully make an impact with them during the course of this school year.
I am honored to serve as the Principal of the middle school and high school and we look forward to an extremely successful year for all students and staff. I wish everyone a healthy and happy school year!
Respectfully,
David M. Danhoff
MS/HS Principal
Assistant Administrator's Message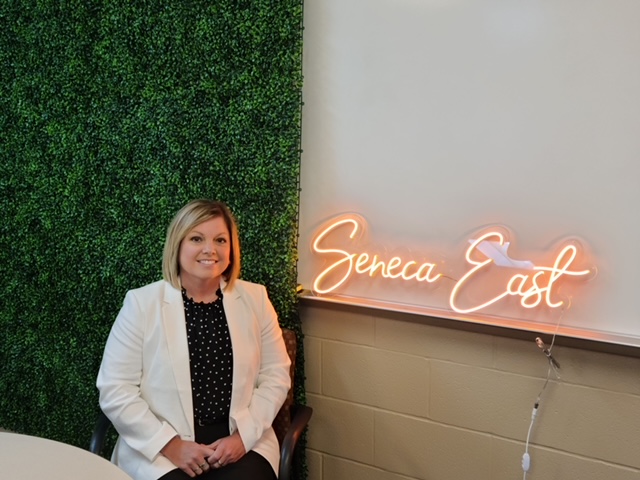 I am beyond excited to be starting another year as part of the Seneca East community; there's always something to marvel at around Tiger Nation! Whether we're looking at academics or extracurricular activities, our students outshine all others in their ability to demonstrate school pride and respectful behavior. Our students provide us with countless blessings that help to make our school a place where students can feel at home and enjoy learning! Sharing in their educational journey while supporting their individual interests has been rewarding and inspiring!
Walking through the halls and stepping into our classrooms, it's evident that our building is staffed with teaching professionals who approach each day's learning with intention and passion. Our teachers are working hard each day to ensure that our students get a variety of instructional activities and hands-on practice to help grow lifelong skills. After 25 years of classroom experience, I am humbled each day with the academic successes that these professionals elicit from our students and the attention to detail that is paid to each student as an individual learner.
To our students, parents, other caregivers, and community members, I thank you. Thank you for what you do to instill respect and a solid work ethic that has positively impacted our school culture at Seneca East. This year we are looking forward to fantastic speakers that will focus on mental health/wellness as well as healthy lifestyle choices.
I am proud to be here and sport the orange and black - Go Tigers!
With Tiger Pride,
Jennifer L. Scott
District Assistant Administrator