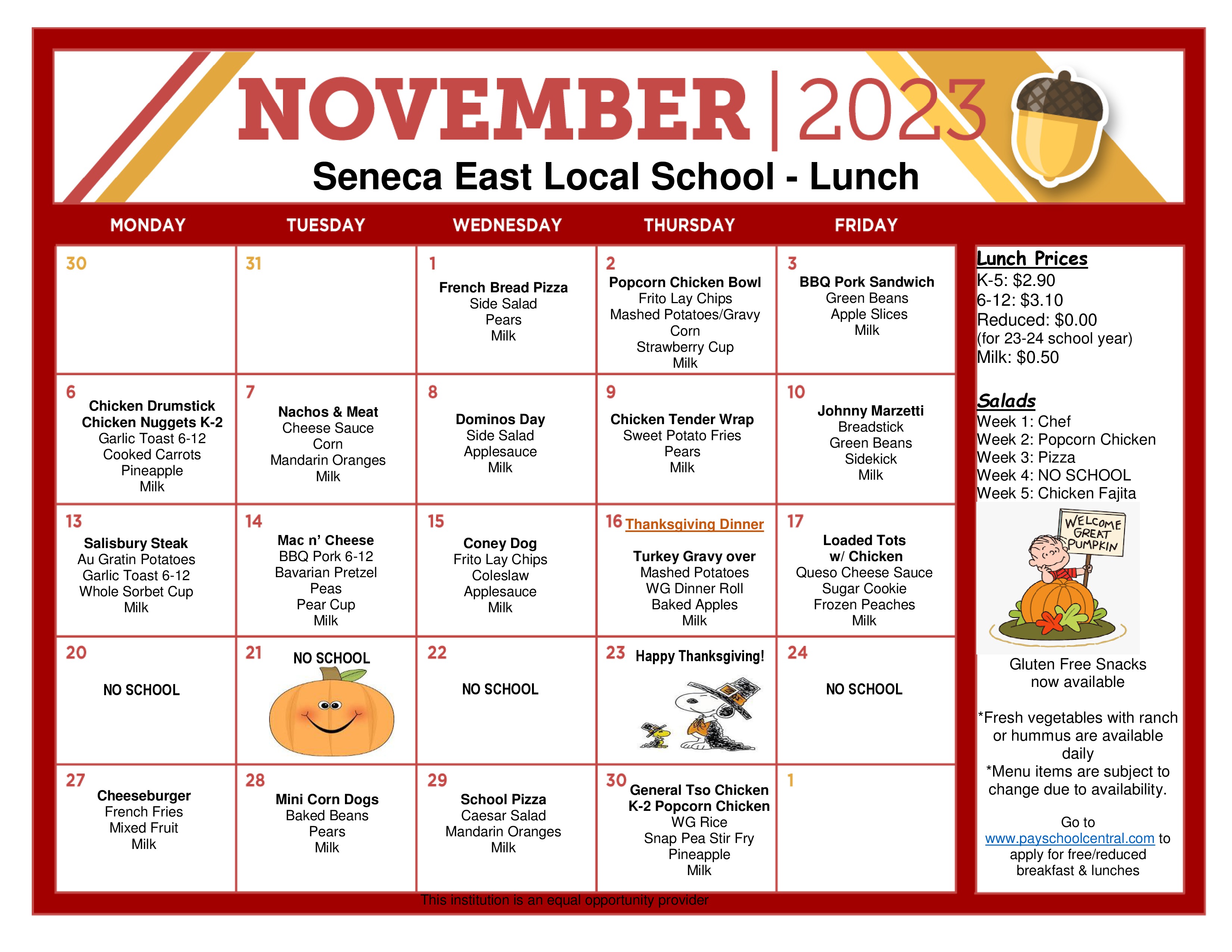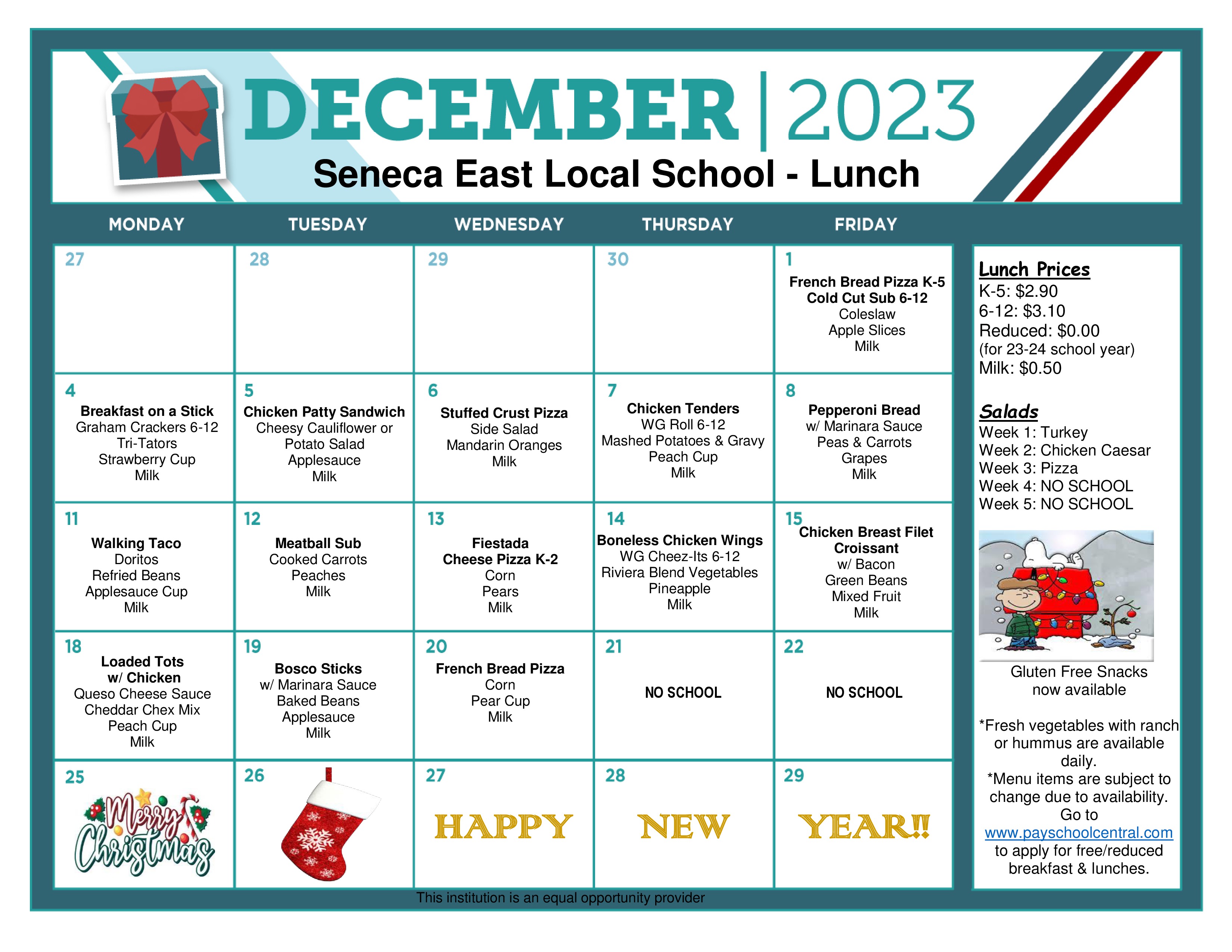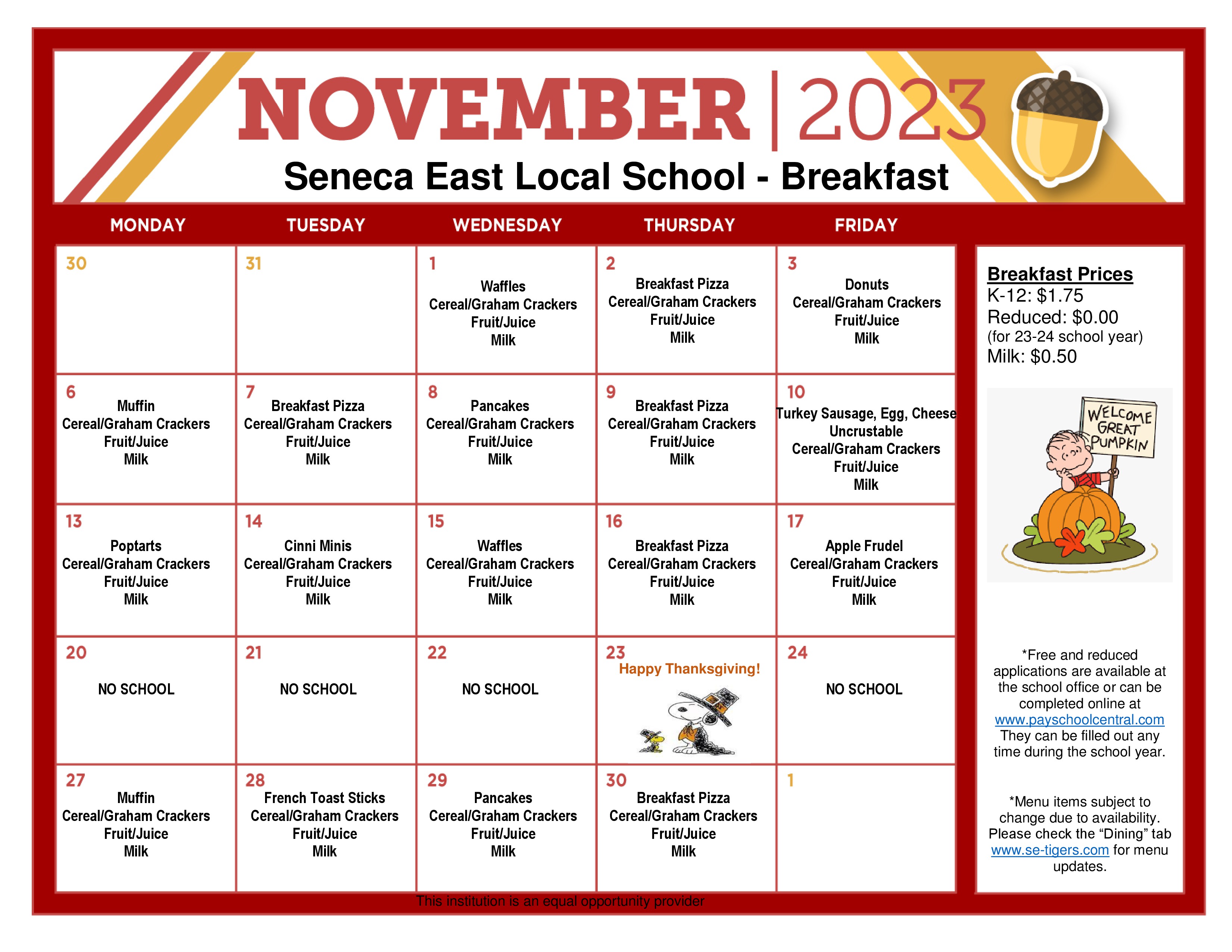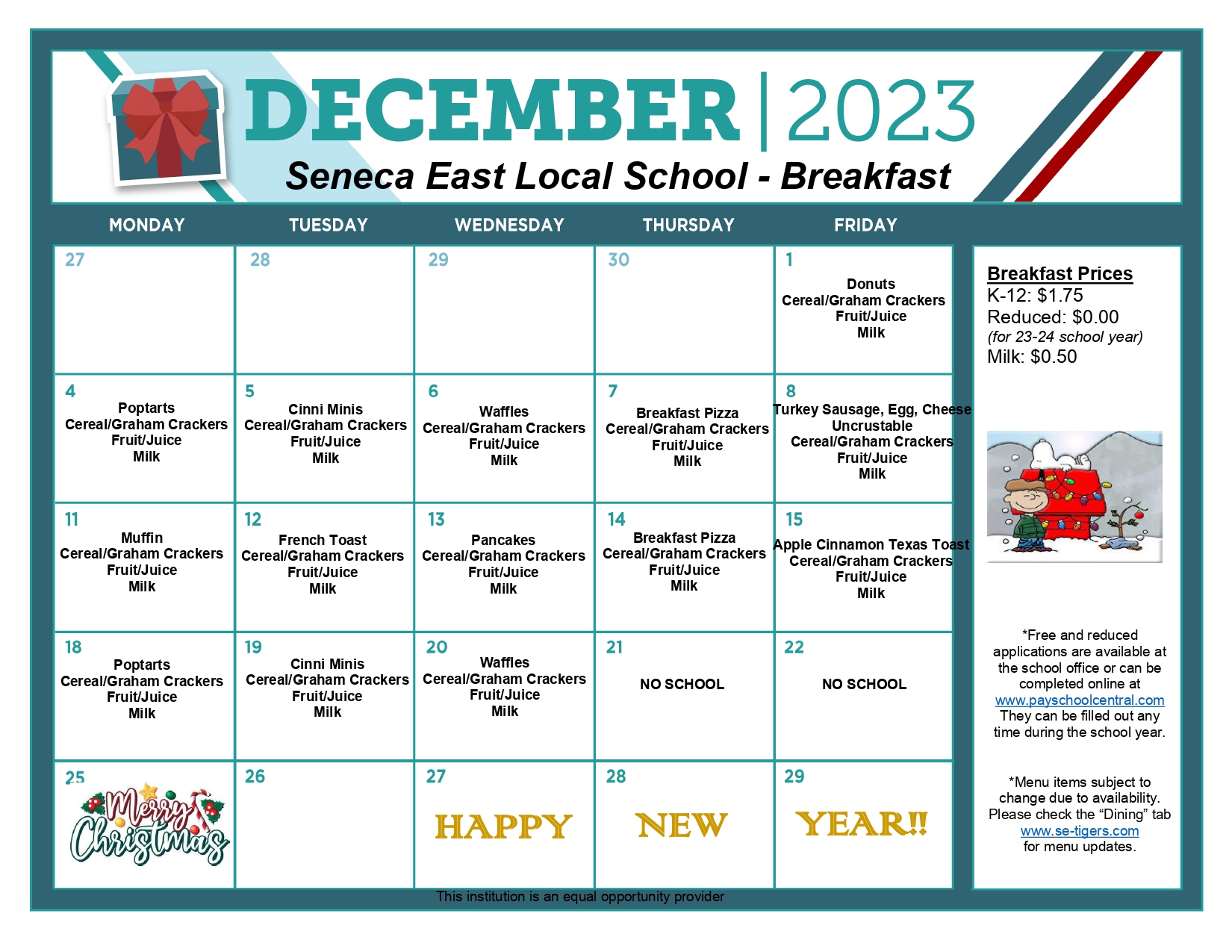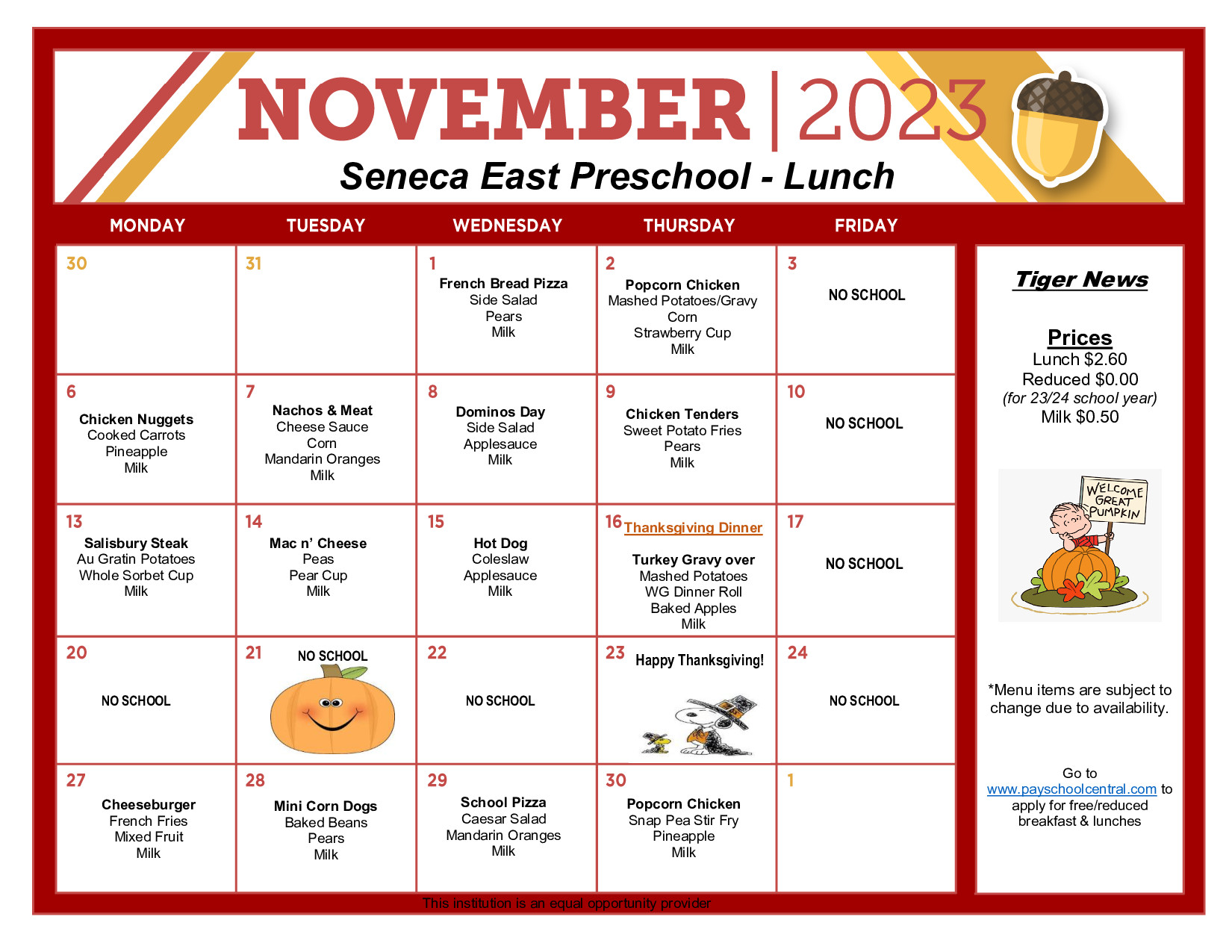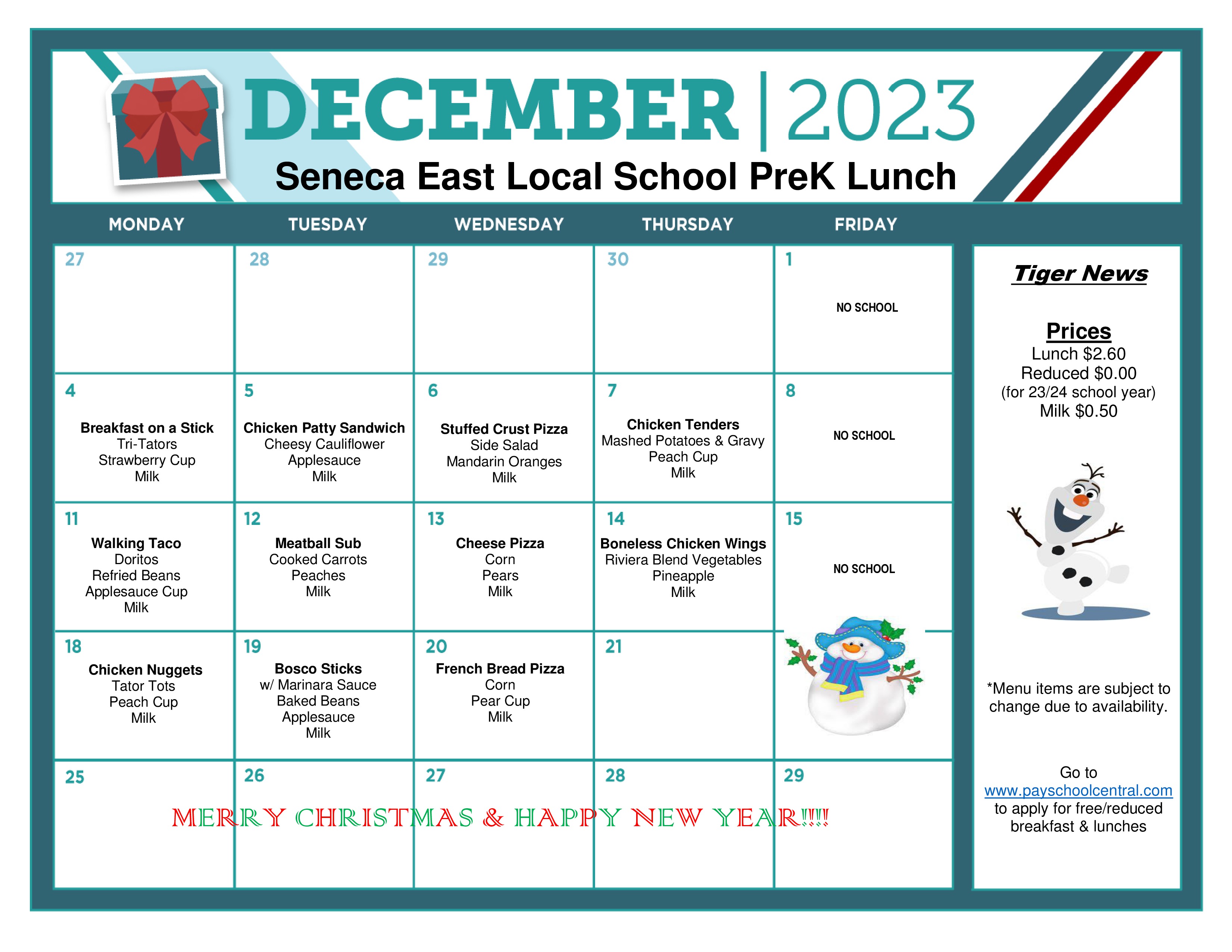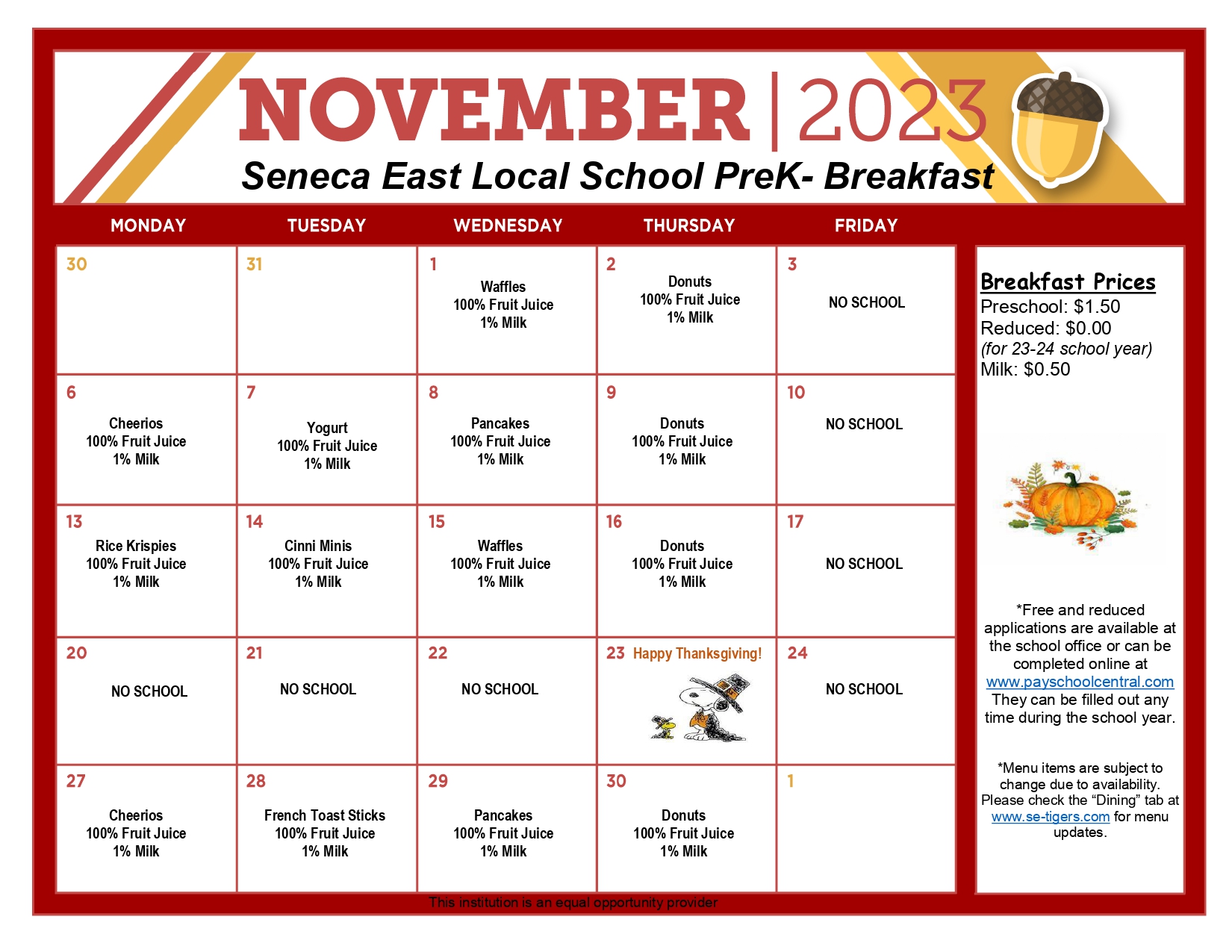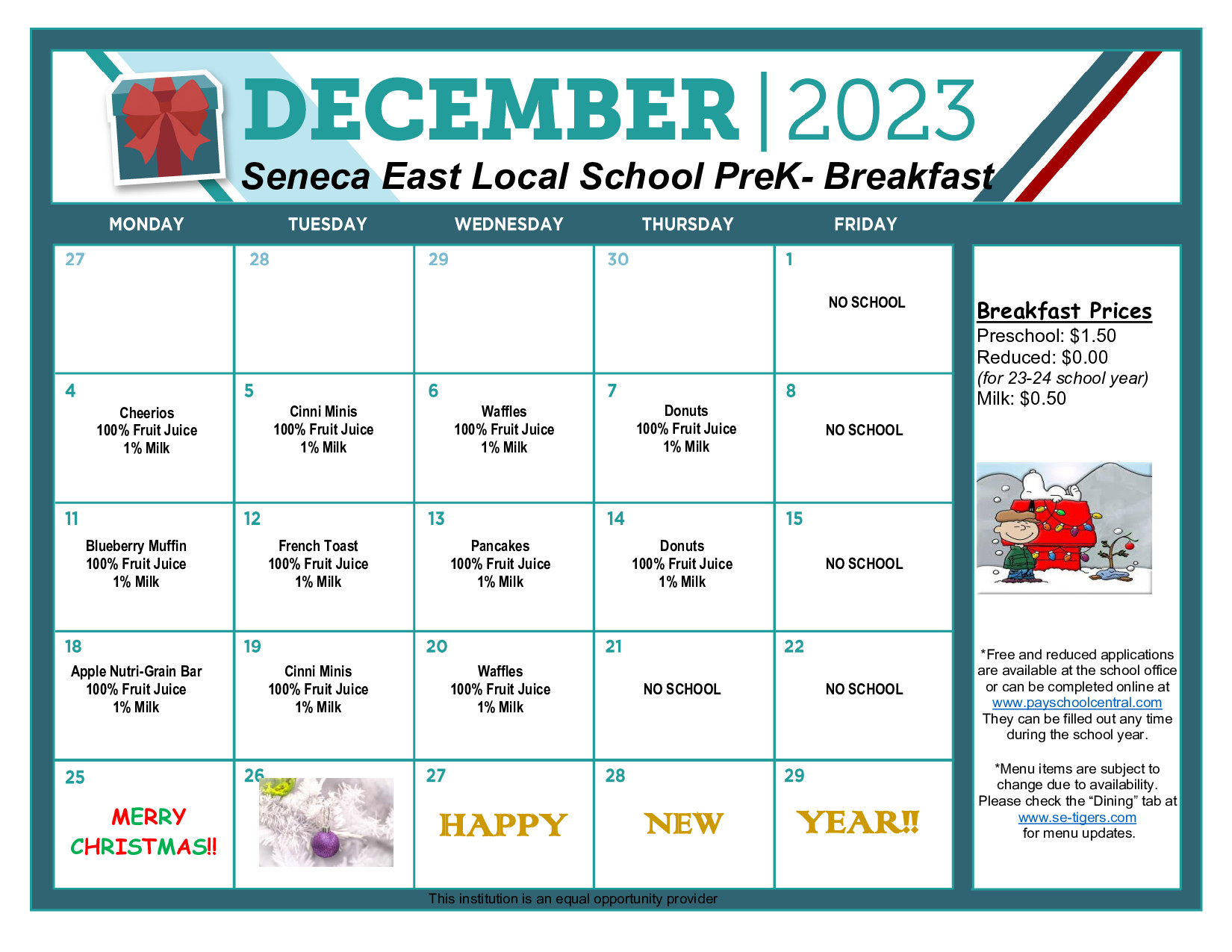 SENECA EAST HAS A NEW LUNCH SYSTEM CALLED "PAYSCHOOLS"
Setup a FREE account with the Payschools Central Portal (instructions included in this letter) which provides:
• Online access to review your student's meal and snack purchases
• Pay for your student's school lunches (fees for ACH and CC transactions included in this letter) at your convenience, 24/7, on any device
• Complete free/reduced lunch application online (if applicable) – instead of the paper application – this is a NEW feature!
• All of your students can be managed using your account
Breakfast/Lunch Prices for 2023-24 School Year
Breakfast - $1.75 (K-12) $1.50 (PRE-K)
Lunch $2.90 (K-5) $3.10 (6-12) $2.60 (PRE-K)
INSTRUCTIONS ON CREATING YOUR FREE PAYSCHOOLS CENTRAL PARENT ACCOUNT
Create your account using your computer or tablet at: www.payschoolscentral.com OR create your account using your phone by downloading the PaySchools Central app on the Apple App Store or Google Play.
1. Complete account registration by selecting register, entering your profile details, setting
up your password via the email link we'll send you, then logging in.
2. Add your students to your account using their student ID numbers. If you do not know their student ID, you can email jmeyers@se-tigers.com.
3. You can add credit card or banking information at this time to pay school lunches online
or simply use guest check out when the time comes and add that information then.
4. A PaySchools Central Step-by-Step Account Setup Instruction Guide is available on our website (www.se-tigers.com/) under District, Food Service. This guide will provide step-by-step instructions on setting up your FREE account along with explaining how to access other features like your student's meal purchases.
FREE/REDUCED LUNCH APPLICATION ONLINE NOW!
***NEW This Year – If you qualify for reduced meals, you will now receive them FREE!
This is a NEW feature of PaySchools Central. This is MUCH easier and quicker than filling out the paper copy application. Once your account is created, you can just select Free/Reduced Meal Application from your account dashboard. Some of your information will already be entered into your application for you! Please have income information for ALL members of your household available for this process. A PaySchools Central Step-by-Step Free/Reduced Lunch Application Instructions Guide can be found on the school website (www.se-tigers.com/) under District, Food Service Department.
If you still prefer to fill out a paper copy instead of using the online application, you can pick up a paper copy at any school office or you can download and print the paper application off of our website. This application can be found under District, Food Service Department. Assistance with the online application and paper copies of the application will be available at Open House, August 17 from 6:00-7:30 pm
CONVENIENCE AND PROCESSING FEES FOR CREDIT CARD OR ACH/BANK FOR LUNCH PAYMENTS
Note: You can still send money in with your student as you have done in the past if you do not want to make online payments. Jennie Meyers, Food Service Director, will be available to take check or cash payments at Open House, August 21 6:00-7:30 pm.
The following fees will be charged for each PaySchools Central Payment Transaction:
Paying with bank account: $1.75
Paying with debit or credit card - $0-$24.99: $1.65
Paying with debit or credit card - $25 - $49.99: $2.00
Paying with debit or credit card - $50 or more: 4.50%
PAYSCHOOLS SUPPORT INFORMATION
If you need help setting up your account or filling out your free and reduced application, please do not hesitate to contact the PaySchools Support Staff for assistance.
Call: 877-393-6628 or 800-669-0792 8:30 am – 7:30 pm (M-F)
Email: support@payschools.com