Under the Spotlight
SE Musical 2023
March 10th
7:00 p.m.
March 11th
2:00 p.m. & 7:00 p.m.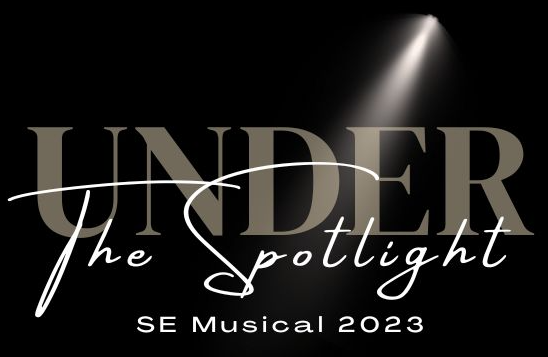 d3rd-5th Grade Performers
- Rehearsals -
Thursday 3:00pm-4:30pm
See Calendar Below
All 3rd-5th Performers should ONLY come to the rehearsals where you see
"Vocals 3" and "Full Cast"
6th-12th Grade Performers
- Rehearsals -
See Calendar & Links Below
Please note...
We will make changes in the schedule for the next couple of weeks as we try to make it possible for students to attend. The schedule may be a bit fluid as we are working with many scheduling conflicts.
3rd-5th grade rehearsals are set for the first month.
Check back often!
Refresh the calendar to see Updated Information!
More Information
Click Buttons Below